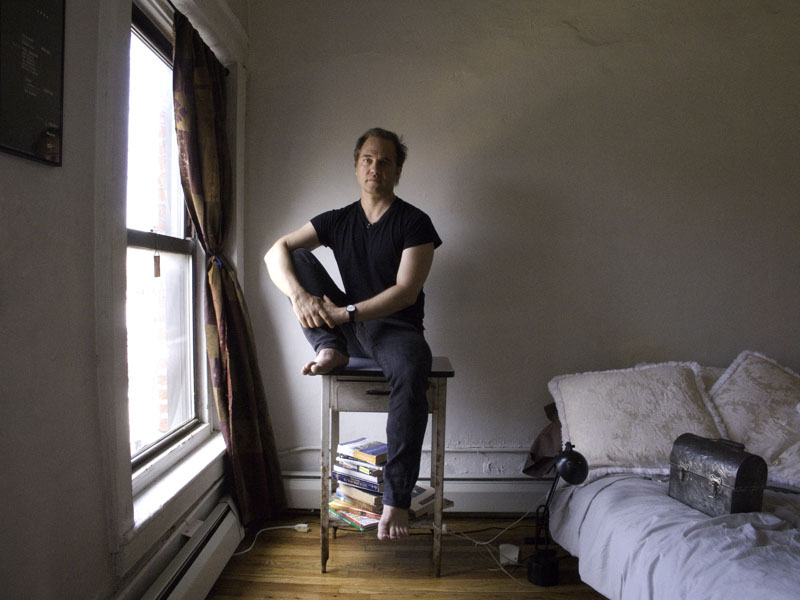 Edward Vilga creates breakthrough experiences in Books, Body, Soul, and Bank Accounts.
Highlights:

8 Published Books
2 Produced Feature Films
1 Best-Selling Yoga DVD
5 Gallery Shows (on 2 coasts)
1 Play that's Toured Six Continents
1.75 Decades of Sharing Yoga with Millions
For nearly 20 years, Edward has taught yoga to countless thousands, mainly in New York City and across America, but also at retreats around the world.
He is also the author of eight published books. His most recent book THE YOGA OF MONEY MANIFESTO (April 2017) hit #1 in its category on Amazon.
Edward Vilga's other books include the novel DOWNWARD DOG and the the bestselling YOGA IN BED.
That book and DVD have been featured in PEOPLE and Oprah's O MAGAZINE, along with TV shows such as LIVE WITH KELLY, CBS' EARLY SHOW, and over 50 other publications.
YOGA IN BED has been translated into over a dozen languages. The DVD has been downloaded and viewed over 1 million times.
Edward is a Yale graduate.
Edward Vilga create
books, film, and theater

―
and shares some

yoga

―
making a little art on the side.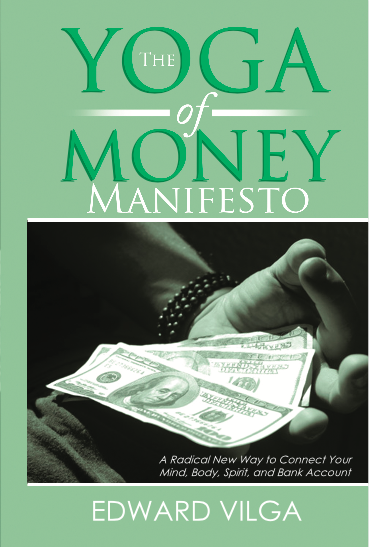 BOOKS
Edward has had eight books published (many of which involve his yoga practice) and written and directed two feature films.
Most recently, THE YOGA OF MONEY MANIFESTO (Stone Heap Publishing; April 2017) hit #1 on Amazon for all of New Thought.
His novel DOWNWARD DOG –– the adventures of a bad boy yoga instructor –– was released in paperback by Diversion Books in June 2014.
Previously, his book and DVD YOGA IN BED, hit #1 on Amazon.com for all of wellness after he appeared on REGIS & KELLY and CBS' EARLY SHOW and after his book was featured in PEOPLE Magazine. In addition, YOGA IN BED has been positively reviewed in over 40 publications and translated into more than a dozen languages.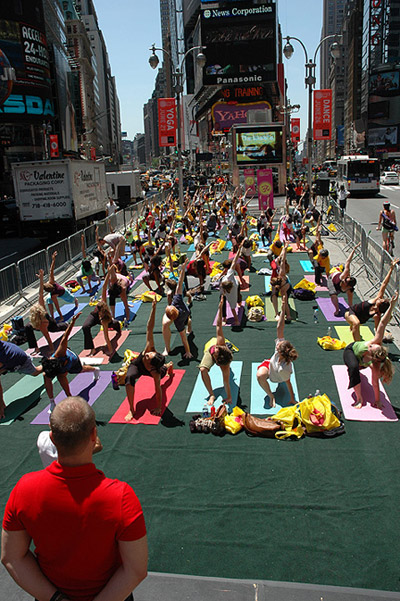 YOGA
YOGA JOURNAL included Edward Vilga in their cover story on America's leading yoga teachers.
Bloomingdale's described him as a "legendary yoga master" in a New York Times half page advertisement.
He has taught yoga classes on the JumboTron in Times Square and for thousands at wellness conventions across America.
His yoga books and DVDs have been translated into more than a dozen languages.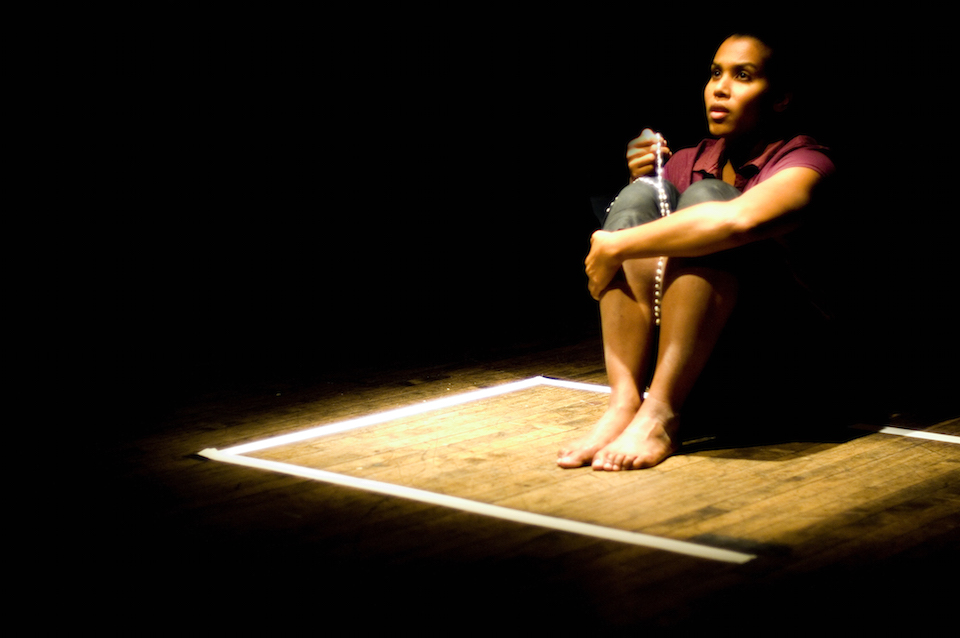 PLAYS
MIRACLE IN RWANDA, the play he directed and co-created with performer Leslie Lewis, is currently touring the world.
With more than 150 performances over 6 continents, the show has earned rave reviews and won numerous awards.
With an uplifting message of forgiveness and compassion, MIRACLE IN RWANDA chronicles the dramatic events of the Rwanda genocide through the interior life of Immaculée Iligabiza. The message is one of personal empowerment, of overcoming all obstacles through the power of faith, and ultimately finding peace of mind amidst unbelievable hardship. Often called "our generation's Anne Frank"—yet one who thankfully survived—the true miracle of Immaculée's story is her ability to forgive.
Prior to this, Vilga produced the Obie-winning MY LEFT BREAST by Susan Miller at Soho's Watermark Theater.
FILMS
Edward Vilga wrote and directed the feature film DEAD BROKE (Warner Brothers DVD, 2006) that stars Paul Sorvino, John Glover, Tony Roberts, Jill Hennessy, and Justin Theroux. It has won several best direct-to-dvd awards and opened the New York Stories/Anjelica Film Festival.
Currently, he is a producer of the indie feature WITH CHILD, written and directed by Titus Heckel, which was shortlisted for Critics Week at Cannes.  WITH CHILD made its international premiere at Busan, the largest film festival in Asia.  It received this rave review in the Hollywood Reporter, enjoyed a limited theatrical run, and was released on Amazon in 2016.

VISUAL ART
Inspired by his writing projects, Edward Vilga also creates visual art.
After a sold out show of his visual art in NYC, an 8 page magazine profile, a short documentary portrait by An Films, and a nomination by GLAAD as Best Emerging Artist, in April 2010 Vilga was honored by the KiptonART Foundation for a studio event.
In October of 2010, the Antebellum Gallery in Los Angeles ("The only fetish gallery in America, perhaps the world") exhibited his SYMMETRY installation which explored obsession and voyeurism.
In 2011, Vilga's painting/performance piece was the finale of the Duo Multicultural Art Center's Holiday Happening where he created a canvas in real time. A video documenting this event can be seen HERE.
In 2012, his artwork was featured in the New York Times' GREAT HOME section.
From January through March 2013, his art was on display at the Cavallo Point Gallery.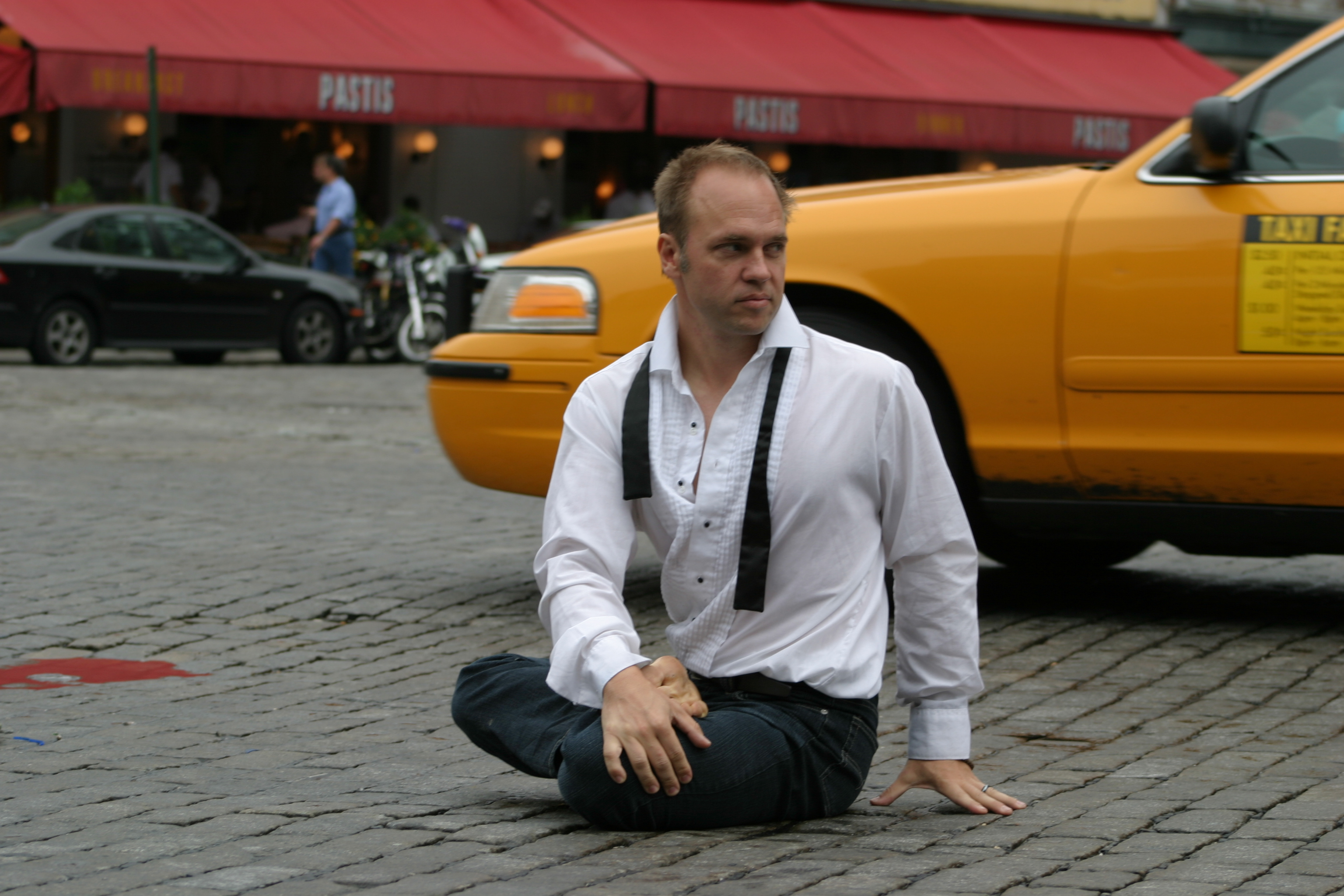 PERSONAL
Edward Vilga lives in New York City but travels extensively.
He is a Yale graduate.
Most significantly, he is rarely seen without his chocolate lab, Belle.

Save
Save
Save
Save
Save
Save
Save
Save
Save
Save
Save