As Featured In …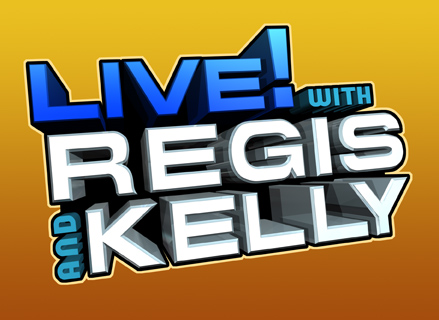 Edward Vilga shares the Transformative Power of Yoga in New York City and throughout the world. Here he leads a class for the first Summer Solstice Celebration in Times Square, simulcast on the jumbotron.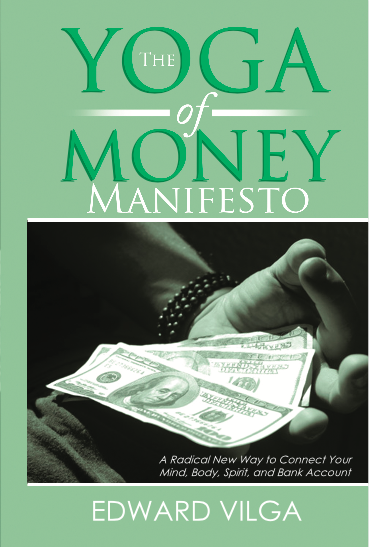 Edward Vilga has had eight books published.
His most recent  is THE YOGA OF MONEY MANIFESTO (Stone Heap Publishing; April 2017), a guide to for applying yoga philosophy to one's financial life.
THE YOGA OF MONEY MANIFESTO hit #1 on Amazon for all of New Thought during the week of its release. 
Edward Vilga wrote and directed YOGA IN BED which hit #1 for all of wellness on Amazon.com after he was featured on REGIS & KELLY, and featured in PEOPLE and 40 other magazines. YOGA IN BED has been translated into more than a dozen languages.
LET'S STAY CONNECTED!

* JOIN MY MAILING LIST
Receive 2 FREE De-Stressing Meditations (and more!) 
Simon Doonan
"What Karl Lagerfeld is to fashion, Edward Vilga is to yoga. He has poured his years of experience into this sexy, charming and well-written escapade."
Barney's Creative Ambassador-At-Large • Author of Beautiful People, Gay Men Don't Get Fat, and The Asylum
SARK
"I love this luscious book! It made me want to fall madly in love while also doing more yoga!"
Bestselling author and artist (over 2 million copies sold) of SUCCULENT WILD WOMAN and 15 other books
Chip Conley
"DOWNWARD DOG is not only a sexy/funny page turner, it also shares the emotional journey of one Bad Boy's transformation and romantic redemption."
Founder of Joie de Vivre Hotels and Author of PEAK and Emotional Equations
Amy Ahlers
"DOWNWARD DOG is the book you can't put down. It's like Bukowski meets THE NANNY DIARIES. Filled with humor, seduction, love and humanity I highly, joyfully recommend it."
Amy Ahler's first book, Big Fat Lies Women Tell Themselves, hit #1 in many categories on Amazon including Self‐Help and Happiness.
Kristen McGee
"A Funny, Sexy, Must Read Book. A hilarious and sexy behind the scenes look about a bad boy changing his ways as he enters the yoga world."
Celebrity Yoga & Pilates Instructor. Star of MTV Yoga Series & Body by Bethenny.
Sarah Herrington
"DOWNWARD DOG strikes a pose both rollickingly fun and poignant. It's Deepak Chopra meets THE DEVIL WEARS PRADA!"
Author of OM Schooled
Sharon Salzberg
"Lighthearted and uplifting. Belle is a truly inspiring (and adorable) teacher! The beautiful pictures add a considerable amount of impact to the book's message. This book is a joy to read and to ponder."
NY Times Bestselling author and one of America's leading meditation teachers
Ingrid Newkirk / PETA
"Dogs are wise teachers, if we would only cock our heads and listen. Edward Vilga makes listening easy and lessons sing in UPWARD DOG. Who jumps for joy at a visitor at the door, can't wait to run outside, is overjoyed at the tiniest gift, plays as if there is no tomorrow, and sleeps the sleep of the righteous? Dogs! And Edward Vilga has captured their spirit and passes it on in UPWARD DOG."
Founder PETA, author "Making Kind Choices"
Tara Stiles
Edward Vilga engagingly relates the interconnected consciousness between man's favorite pal (our pups) and us humans, helping us find calm, wisdom and inspiration in our lives. A must read for dog lovers and everyone else!"
bestselling author, creator with Deepak Chopra of "Authentic Yoga" for the iphone
Jeffrey Mason
"Enchanting! I could not agree more with the spirit and philosophy of UPWARD DOG!"
bestselling author DOGS NEVER LIE ABOUT LOVE (over 1 million copies sold worldwide)
Elena Brower
"For years I've marveled at the magnetism dogs have for meditation, yoga practice, and healing work of all kinds. Edward's book gives voice to the teachings that our dogs offer; the relevance of presence, persistence, fierce loyalty, expressiveness, freedom, alignment and authenticity."
Founder of Virayoga and Art of Attention, NY
SARK
"Edward Vilga's creative genius shines brightly on every page of Upward Dog, and his wise dog Belle is the perfect teacher of life! I keep carrying this book around with me and reading it over and over. You will absolutely love it"
Author, Artist, Creative Fountain. www.PlanetSARK.com
Breakthroughs in Books, Bodies, and Bank Accounts

Save
Save
Save
Save
Save